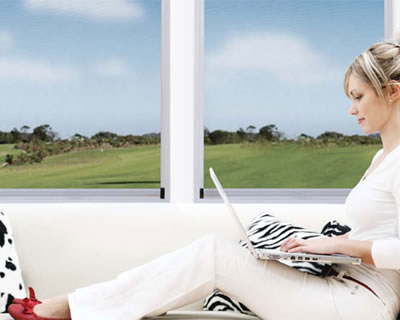 Thehinged security window system has been designed and tested to prevent unwanted visitors from entering your home via the windows, but provides you and your family with an easy escape path in the event of a fire or other critical situations that may arise in your home.
This system is a window screen that comes with an open outward capability or with sliding functionality to allow for easy exit in the event of an emergency.
The slim-line keyless design is available in stainless steel mesh and aluminium grille and also has a simplistic but effective child safety opening release that avoids accidental disengaging.