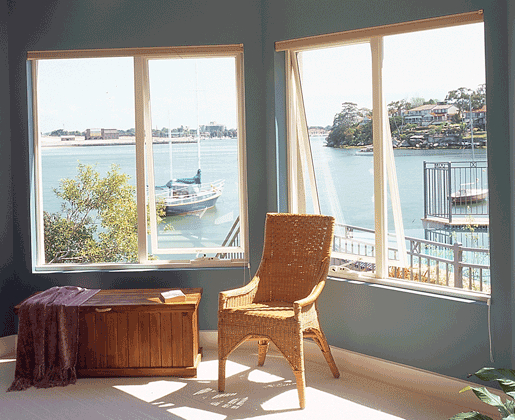 Simple clean design define Trend aluminium awning windows. This favourite window setting allows maximum light and ventilation for easy living. The use of aluminium means that you can enjoy years of low maintenance and easy operation. Durable powder coating is available in a range of colours to turn even an ordinary window corner into a highlight.
Trend awning windows are not just attractive, they are also practical. They will extend the size of your living area, allow an abundance of light to penetrate your home or frame a magnificent view. The use of coloured or textured glass ensures privacy, yet provides a sense of space and light. The slim frame construction offers a slick feel, while the addition of the Ovolo round sash profile creates a softer, more classic look. Chain winders hold the windows in place and prevent slamming in gusty weather, at the same time providing airflow. The hood provides protection from rain, wind and dust.
Accessorise with insect screens and key lockable winders.